Data Science Community Newsletter
The Data Science Community Newsletter (DSCN) is a witty, informative newsletter launched in 2015 and now wholly supported by the Academic Data Science Alliance. Our writers include Catherine Cramer, Laura Norén, and Brad Stenger, who also does all the curation work!

The DSCN covers academic data science research and institution building, open science efforts, government funding of (data) science, key industry stories highlighting applications of data science and ethical missteps. We also provide a tweet of the week, a data visualization of the week, and abbreviated lists of events and conferences, calls for papers, and job postings.
For more jobs and events, see our Jobs Board and Event Page here on our website
Meet our writers!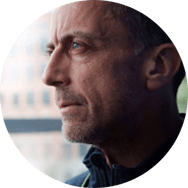 Brad Stenger is the ring master of the technical machinery that sources all the DSCN content from the far reaches of the internet. His information discovery and curation stack is what allows us to hit the breadth of coverage while maintaining clear focus on the topics that interest our readers. And he's stepped up to do quite a bit of the writing too! Besides newsletters, Brad enjoys hacking his Garmin and researching wearable technology.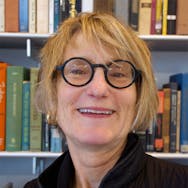 Catherine Cramer is both honored and elated to be an Editor of DSCN. She is also the Assistant Director of the EarthCube Office at the San Diego Supercomputer Center at UCSD, as well as the Director and Co-Founder of the non-profit Woods Hole Institute. Her work centers on creating partnerships among research, industry and academia, and applying her experience in working with underserved communities on complex data and network sciences and workforce development. She is co-founder of the international Network Science in Education initiative, in its 9th year, and also serves on the Board of the Network Science Society. She co-leads the Data Science for All data literacy effort with the Northeast Big Data Innovation Hub, and she just finished collaborating on a COVID-19 data challenge with the West Big Data Innovation Hub and UCSD Border Solutions Alliance.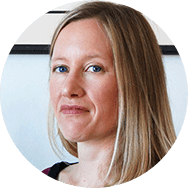 Laura Norén is the former voice behind the newsletter. She is currently busy as VP of Privacy and Trust at Obsidian Security, a Visiting Scholar at NYU's Center for Data Science, and a Visiting Scholar at UC-Berkeley's Division of Data Science. She contributes in-depth pieces to the DSCN when she is able (watch for our section "From the desk of Laura Norén"). She holds a PhD in Sociology from NYU, undergrad degrees from MIT, and is broadly interested in the sociotechnical impacts of applied data science.
From the Desk 📄
Check out our new deep dives page for in-depth contributions from our writing staff!
To submit announcements
Automatically: to painlessly list your announcements in our newsletter, use the newsletter sign-up form and add your twitter feed to our robot's radar. We will see what you tweet and automatically include relevant content in the newsletter. Privacy note: we only grab tweets with links in them and do not see any other twitter content.
Human-touch: to submit an announcement directly to the DSCN staff, please use the Contact Us form linked in the footer. All announcements should include a link. We reserve curatorial discretion.