Welcome to the ADSA Community Blog!
Here we highlight some of the happenings in and around our community with a bit more detail and depth. Contributions from the community (you!) are always welcome. Please let us know if you are interested in contributing a story at info[at]academicdatascience[dot]org.
February 2021
Poetry Corner
Their time is NOW
by Nairanjana (Jan) Dasgupta
adapted from the poem "His name is Today" by Gabriela Mistral, Nobel Prize Winning Poet from Chile
----
As professors we are guilty of many errors, deletions and deceptions,
But our worst crime is abandoning our students,
Not heeding their needs…
Neglecting their thirst for knowledge
And their hunger for information…
Many of the things in an University can wait,
A student cannot:
And our time with them is short…
Right now is the time their mind is being defined,
Their curiosity is at its peak,
Their optimism and hope at the limit.
Right now they can dream
Right now can be creative and excited
Right now, their brain is fertile and they can learn
Right now they want to change the world…
To them as professors we cannot answer "later"
Their name is NOW.
July 2020
Q&A with the ADSA Career Development Network
Can you give us an overview of the Career Development Network (what it is, who can be involved, etc.)?
The Career Development Network (CDN) is a group within ADSA that supports the professional development of early career data scientists.
The CDN was started by alumni of the Moore-Sloan Data Science Environments and is currently expanding to add new members. Most of our members are early career data scientists, within 5-10 years of receiving a Ph.D., who work in academia or industry. Our group also includes more senior individuals with an interest in mentoring and supporting early career members.
Our group currently has about 80 members and is led by an Executive Committee elected by the membership. The current leadership consists of co-chairs Dani Ushizima (Lawrence Berkeley National Lab) and Justin Kitzes (University of Pittsburgh), Garret Christensen (U.S. Census Bureau), Ciera Martinez (UC Berkeley), Lauren Ponisio (University of Oregon), and Micaela Parker (ADSA, Ex Officio).
CDN members and friends at Image XD 2018
What are some of the initiatives the CDN is working on that early career data scientists should know about?
Our group focuses our work on four major activities, several of which are just getting started this year.
First, we focus on connecting our members to each other and to the broader data science community. We send our members regular communication and hold  special break-out sessions at the yearly ADSA summit for our network.
Second, we support skill sharing to help members to stay up-to-date with developments in methods, tools, software, and pedagogy and integrate new approaches into their research and teaching. We are launching, in coordination with ADSA, a series of webinars for our members.
Third, we create mentoring relationships for our members to support their career development. We are establishing a mentoring network that links participating members with both senior individuals who can provide career guidance and junior members who they can mentor themselves.
Fourth, we assist our members in finding and acquiring competitive funding to support their data science activities. This year, all members are eligible to apply for $10,000 to $20,000 seed grants directly from our network. Beyond these seed grants, we aim to help members assemble into interdisciplinary teams that can jointly pursue outside funding and to help direct interested funders to appropriate groups of members.
What are some planned/upcoming initiatives the CDN is working on that we should look forward to?
For the remainder of this year, members can look forward to the announcement of our seed grant opportunities later this month. We also hope to see as many members as possible at our breakout session at this year's virtual ADSA summit. Members can also expect to hear more information about regular all-member phone calls and participation in our mentorship network before the end of the year.
How can people get involved with the CDN?
If you are a current member, keep an eye out for our upcoming announcements! If you are not yet a member, we encourage you to fill out this form to express interest in joining our group. We particularly welcome interest from early career individuals from disciplines and universities that are not well-represented in our current membership, including those from outside of the "hard" sciences and from smaller universities and colleges.
~~~~~~~~~~~~~~~~~~~~~~~~~
June 2020
Good with Data, LLC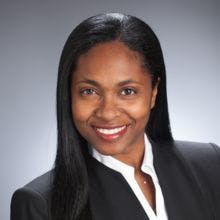 Good with Data, LLC, founded by Dr. Renata Rawlings-Goss, has a mission to support professionals in Getting Good with Data and Doing Good with Data. 
The flagship program "The Data Career Academy" helps faculty and professionals, including women and people of color, get an advantage in their career. The focus is taking on the problems that professionals face in career transitions and in integrating data into existing careers. 
Faculty gain an advantage in teaching, mentoring others in career options, identifying problems and matching tools to use cases for social good, capstones, and funded research. Also, faculty are supported in becoming an ambassador and thought leader for data science within their departments and schools.
Professionals gain an advantage in integrating data with their current expertise, identifying top career niches, transition planning, skills assessments, as well as market trends and social positioning to make themselves indispensable within their current organization and beyond.

Good with Data also provides programs, workshops, and resources to help organizations in launching, building, or accelerating data science initiatives, with a clear purpose statement toward social good.
"People who choose data careers are like doctors. We have a high impact, a diversity of specialties, and a large number of problems to diagnose.  Like doctors, we also must commit to "do no harm" at the very least. To get Good with Data we must include all of us — data professionals, faculty, degree programs, companies, and people of all types including women and people of color. Here, we take "do no harm" a step further and commit to furthering the cause of those doing Good with Data."
"Remember, data does not have the power to shape our future. We do! It is up to US!"